Chiropractor St. Petersburg FL
Welcome to Thrive! Chiropractic & Wellness, located in beautiful St. Petersburg, FL. At Thrive! Chiropractic & Wellness we understand you can't be at your best for yourself, your family, or your community if you're in pain or are concerned about your health. Our St. Petersburg chiropractor Kelley Mulhern listens to your concerns, performs appropriate testing, and makes prompt referrals when they're needed. We're also excited to announce that we now accept Medicare in our office.
Welcome to Thrive! Chiropractic & Wellness
Thrive! Chiropractic & Wellness is located in Scott Medical Center, one block West of St. Pete General Hospital. We're approximately one mile from the Tyrone Mall, and 2 miles from the Bay Pines area of St. Petersburg, FL. We have plenty of free parking!
Thrive! Chiropractic & Wellness isn't right for everyone in St. Petersburg, FL, and we don't accept everyone as a patient. If you're looking for a quick "crack" or a "pop" once in a blue moon, or If you don't understand the need for a comprehensive spinal exam before letting someone adjust your spine, this is not the office for you. We work with people who are committed to making a change in their health. If the chiropractic and wellness services we offer aren't what you need, we won't waste your time or your money.
Common Symptoms Chiropractic May Help...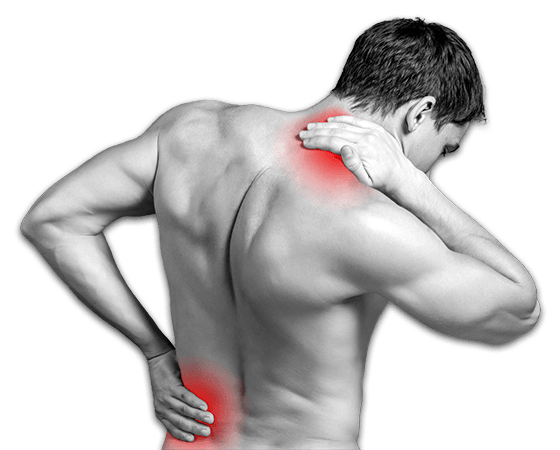 What Makes Us Unique
At Thrive! Chiropractic & Wellness, we offer some of the most advanced assessment, diagnostic, and treatment options available in St. Petersburg, FL.  If you've been injured in an auto accident, we perform objective functional testing and specialized radiographic assessments to properly diagnose and document your injuries. Only if your auto injuries are properly diagnosed and documented can they be effectively treated and compensated.
Frequently Asked Questions about Chiropractors in St Petersburg FL
This could not be further from the truth! As with any other profession, there can be wide variation in the skills and abilities of a chiropractor in St. Petersburg, FL.
While your pain may be greatly decreased or eliminated after a few adjustments, it takes repetition and time to change soft tissue patterns. Most people would never go to a gym 2-3 times and expect to change their physique…yet many people think that 2-3 adjustments are all they need.
Chiropractors work with the spine, which houses part of your central nervous system. Your central nervous system, along with your peripheral nerves, control, regulate, and maintain every single function in your body. There are a lot of things for a chiropractor to consider before making an adjustment, and that is not a process that should be rushed.
While people pay a lot for their insurance benefits and understandably want to use their insurance, it should not be the deciding factor in selecting a chiropractor in St. Petersburg, FL or in deciding on treatment options. Most insurance policies have high deductibles and high specialist co-pays, making out-of-network benefits or cash plans more affordable than insurance! Additionally, most insurance companies are "managed care" systems, which means neither you nor your treating chiropractor can determine how many visits you can use in what time frame. Those decisions get made by an employee of the insurance company. I don't know about you, but I don't want an insurance company making my healthcare decisions!
I use a variety of techniques and a variety of modalities to help people reach the point in their health that they are looking to get.
We take a full comprehensive wellness approach with our patients. When somebody first comes in, seeking help, I sit down with them after they filled out their paperwork and I take a comprehensive history. We then go to the exam room where I do a full comprehensive chiropractic exam where I focus on the spine, the orthopedic test, range of motion, neurological test and a palpation as well to really isolate the tissue and the regions that are causing pain to figure out what is the cause and not just a Band-Aid approach.
We also use deep tissue laser therapy here when appropriate the Protecspine when appropriate, we have advanced diagnostics and I also work on natural hormone balancing and functional medicine.
No, I want patients to be comfortable and at home here. I want them to really understand and recognize that there are options. I think that the most heartbreaking thing that I see on a regular basis, is people going through unnecessary surgeries or going through unnecessary addictions and problems with medication because they don't know that there is another option. Which may not be chiropractic it may be the laser or the Protec or acupuncture or a massage.